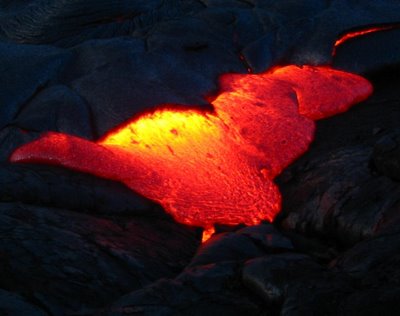 One of our users emailed us the following question:
Can you tell me if it's currently (and has been recently) possible to hike to the lava flow & see it relatively close up? Or is the only way to see it via helicopter?
Thanks, Dan
—————————-
Answer:
Dan, Because the volcano lava flow is so unpredictable, the best thing to do is check the latest Kilauea volcano lava flow update, or call the Park at (808)985-6000. You can also view a map of the most current lava flow.
Depending on the conditions, you MAY be able to view lava/volcanic activity at one, some, all, or none of the below:
a.) Red-glowing vent/smoke plume from the Halemaumau Crater vent (Crater Rim Drive).
b.) Ocean entry lava flow - a 1-3 mile hike from the end of Chain of Craters Road.
c.) Surface and/or ocean entry lava flow north of the Park - accessible via county road outside of the Volcanoes National Park.
Check out our Kilauea Lava Flow web page for more details.
Related Posts: