Kailua-Kona is the Big Island's waterfront tourist hub with a small-town feeling. Although abuzz with visitors, cruise passengers, and tourists from all over the world, Kailua-Kona is not thought of as a large city. In fact, you won't find the shore lined with high-rise hotels and many of the nearby beaches are still only sparsely populated. Visitors will stay busy exploring the quaint stores, mom-and-pop restaurants, seaside attractions, and activities, but it is still a sleepy town with the bars and restaurants closing around 9:00PM each evening.
Ali'i Drive
Ali'i Drive is the oceanfront main thoroughfare, weaving from Kailua Pier all the way south to Keauhou Bay. It is a splendid mix of curio stores, restaurants, sidewalk cafes, art galleries, and souvenir stands.  All of this on the picturesque Kona coast, where you will Ali'i Drive, Konafind the most remarkable sunsets in the backdrop of azure-blue waters. Check out our Ali'i Drive page for more detailed information, attractions, and photos.
Kona Accommodations
Kailua-Kona is generally regarded as the tourist district and hotels here are not as extravagant as they are along the Kohala Coast. You can find bargains on hotel rooms and vacation rentals - rates as cheap as $78 per night. Check out our handy Kona Hotels Finder for a focused search of Kona Hotels, sorted by price. We also offer an extensive listing of over 100 Big Island vacation rentals, most are near Kailua-Kona. From economic beachfront one bedrooms, to large condos for multiple families.
Kailua Pier
Kona is home to the Hawaiian International Billfish Tournament and Ironman Triathlon World Championship. The Ironman Championships first event is the 2.4 mile swim which begins at the Kailua Pier and stretches out into the bay. Ocean activities, tours, and dinner cruises depart from Kailua Pier. Unlike piers in other cities, the waters alongside Kailua Pier are pristine, clear, and inviting. In fact you will often see people swimming, snorkeling, and kayaking right next to the pier.  A fitness-oriented town, you will find many people of all ages jogging or swimming as early as sunrise.
Restaurants
From the casual and economical deli or lunch-counter meals, to the most exquisite in fine dining, you will find a menu that will please any palate. Kona restaurants are a unique mix of traditional Hawaiian, Pan-Asian cuisine, seafood, and a motley of other ethnic blends.  Check out our Kailua-Kona Restaurants guide. Of course, don't forget the one of a kind Hawaiian Luau - an experience you will never forget!
Shopping
On the Big Island, don't expect to find any sprawling shopping malls. Chain boutiques and sprawling shopping malls are nowhere to be seen on the Big Island. Instead, you will find groups of eclectic shops, outdoor scenic shopping venues, and open-air markets.
Find bargains and the best shopping venues in our Big Island Shopping Guide. Don't know what to buy? Check out our Hawaiian Souvenirs Guide.
Kailua-Kona is the hub for your Hawaii activities. The boating, sailing, snorkeling, scuba diving, and deep-sea fishing in Kona are among the best anywhere. You'll see dive flags sprinkled throughout town, marking the dozens of dive stores. Here you will find an assortment of full-service outfitters for snorkeling, SCUBA diving, biking, and hiking.
Browse our Kona Snorkeling Guide for details and underwater photos. Check out our new Big Island Travel Planner with articles and resources to help you plan your next Hawaiian vacation. Sign up in advance and save money - check out our Kona Activities Guide.
Sightseeing
There are splendid views of the sparkling waters of the Pacific Ocean all up and down Ali'i Drive. Nearby are some great sights such as the scenic drives along route 180 to Holualoa town and the high altitude Kaolo Road, both just north of town. Across from the King Kamehameha hotel and the Kailua Pier is The 'Ahu'ena Heiau, which is a preserved ancient Hawaiian temple. On the north side of Kailua Pier is Kamakahonu Beach, right in front of the King Kam hotel.
Sunsets
At the northern edge of town is the Old Kona Airport Beach and the snorkel spot Pawai Bay. Going south on Alii Drive you will pass several beach parks on your right. Although relatively small in size, they are beautiful and offer waves and snorkeling nearby. Further south, beyond Alii Drive, you will come to Keauhou Bay, where there is a sandy beach, kayaking opportunities, shopping and several hotels. This marks the southern end of the town of Kailua-Kona. For all the attractions and sights on the Big Island, check out our Big Island Sightseeing Guide.
While strolling through town, take the time to enjoy the wonderful Kona sunsets. With no tall skyscrapers or towering hotels, the view of the ocean and the sunsets are natural and unspoiled. A special place to watch the beautiful sunsets is right behind the Kona Sunset in from of the Kona Inn RestaurantInn Restaurant, located in the Kona Inn Shopping Village on Ali'i Drive. There is a wide grassy area adjacent the sea wall, intermingled with palm trees.  From here, you have a splendid view of the Kailua Pier, the bobbing boats and rolling waves. Check out our Kona sunset section.
Directions
From the Kona Keahole Airport, Rte 19 South will take you into Kailua. Turn right on Palani Road, which will lead you downtown to Ali'i Drive and the Kailua Pier.
Kona Attractions:
Interactive Kailua-Kona Attractions Map
Kailua-Kona Articles
Ali'i Drive - Guide to the attractions on Ali'i Drive, Kailua-Kona
Kona Hawaii Activities - Kona Activities and Tours Guide
Restaurants Guide - Guide to Kailua-Kona Restaurants
Shopping Guide - Best shopping in Kona - souvenir stores, farmer's market, bazaars
Accommodations Articles
Where to Stay - Three different parts of the island to stay - which is best for you
Bargain or 5 Star Hotel - You can still find a bargain on the Big Island, or splurge at a resort
Vacation Rentals - Want more room? Big Island Vacation rentals can be great deal
Travel Planning Articles
Planning your Trip - When to come, how long to stay, itineraries, good guide books
Big Island Transportation - How to travel to the attractions, how to get there, plan your driving
Vacations for Families - Best family beaches, activities for youngsters, infants, teens
Packing for your Trip - The Big Island scenery is as diverse as its weather - pack smart
Hawaiian Cruise Passengers - Information for cruise passengers, where is the pier, where to go
Kona Hawaii Activities

There are numerous world-class golf courses that you can play while on vacation to the Big Island. Check out our discount tee times for golf
courses in Kohala. We offer tee times at the best Big Island Golf courses including:Big Island Country Club, Kona Country Club, Makalei Golf Club, Volcano, and Waikoloa golf courses. Make your reservations early to guarantee your preferred date and time - use our online reservation tool and save money now.

We offer a variety of guided snorkel tours for all ages and abilities. Designed for beginners and adventurers alike, you'll paddle along the scenic Kohala Coast and enjoy excellent snorkeling in warm,
clear Hawaiian waters. Discover the Big Islands most remote snorkeling spots along the pristine Kohala Coast, Pawai Bay, Kealakekua Bay, and more. Check out our large sail and snorkel tours and our exciting zodiac tours for smaller groups.

Go sailing with Body Glove Cruises - see playful Hawaii dolphins, and snorkel with brilliantly colored tropical fish and sea turtles on a snorkeling adventure at Pawai Bay, near Kona on the Big Island of Hawaii!
The whole family will love the 15-foot waterslide, and the high-dive platform makes a big "splash" with the kids, as well as those who are kids at heart.
Slide down the Fair Wind II's water slide into the pristine waters of Kealakekua Bay, a marine sanctuary, and enjoy snorkeling or diving with 80-100 feet visibility! Everything you'll need for snorkeling is provided – masks, snorkels, fins, etc.
Kayak along beautiful sea cliffs, over underwater lava tubes, into mysterious sea caves and go snorkeling in aqua waters filled with tropical reef fish! After traveling along sea cliffs adorned with interesting arches and blowholes, you'll kayak into a sea cave with pink walls and electric blue waters. Explore a protected, clear, calm cove for snorkeling and swimming.
Join Sea Quest for a rafting adventure along the Kona Coast! Explore lava tubes and sea caves, and enjoy snorkeling at the Place of Refuge and Captain Cooks Landing! After snorkeling, you'll enjoy a breathtaking cruise along the Kona Coast taking in the spectacular coastline and exploring ancient lava tubes and sea caves.
Relax and stay dry, as you explore Kona's exotic reefs and marine life in the crystal clear waters of Kailua Bay. Learn about Hawaii's tropical fish as well as Kona's lore from the friendly crew. Enjoy comfortable seating and fabulous viewing inside the Marian glass bottom boat.
Explore Kona's world-famous fishing grounds aboard the Sea Wife II, and keep your catch! Without a doubt, this is the best sportfishing value on the Big Island. Share a trip or on an Exclusive Charter, the Captain and crew of Sea Wife Charters are friendly, experienced and will work hard to find that fish you are looking for! You can expect to catch Mahi Mahi, Ono, tuna, short nose spearfish, striped marlin or smaller blue marlin and much more.
Descend 100 feet to explore a 25-acre natural Hawaiian coral reef and its inhabitants aboard a 48-passenger submarine! Every dive is unique and you never know what you will see… beautiful, vibrant reef fish, eels, lobster… maybe even a turtle or a reef shark!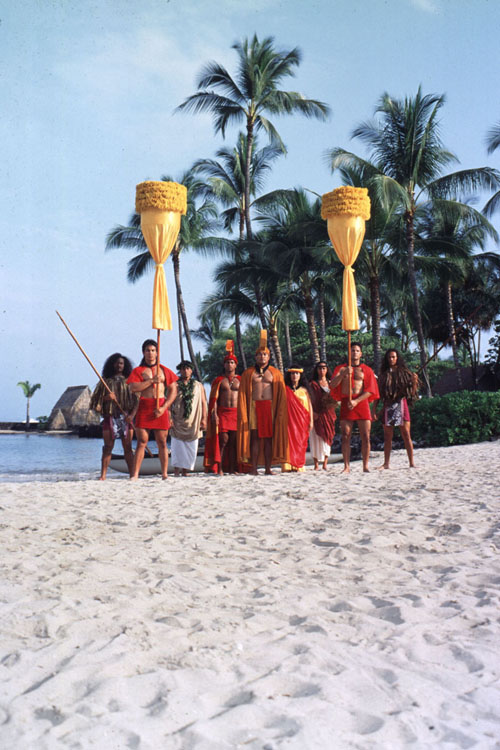 Held under the stars on the grounds of Kamehameha the Great's former estate, the Island Breeze Luau is a truly royal Hawaiian experience. It has been rated the best luau on the Big Island by visitors, locals and travel writers! The highlight of the evening is the spectacular Island Breeze Polynesian Revue. From the Fijian and Maori dances of war to the gracefulness of Hawaiian hula hands, they bring you and your family a fun-filled evening.
The conch shell blows and hips begin to sway as you head out to sea on one of the largest double-hulled canoes in the world! Feast on delicious food, experience the hula and take in the gorgeous sunset while enjoying live Hawaiian and contemporary music.
Related Posts: