The best way to enjoy the wonderful weather, scenery, and beautiful waters of Kona is to take part in some of the many tours and activities. Sign up ahead of time through our online partner and save money, avoid the long lines, and ensure you have reservations for these highly sought after activities, especially during peak travel periods. Check out our list of exciting Kona Activities below - save money and sign up now!
Ocean Activities
Snorkeling Tours of the Big Island


We offer a variety of guided snorkel tours for all ages and abilities. Designed for beginners and adventurers alike, you'll paddle along the scenic Kohala Coast and enjoy excellent snorkeling in warm, clear Hawaiian waters. Discover the Big Islands most remote snorkeling spots along the pristine Kohala Coast, Pawai Bay, Kealakekua Bay, and more. Check out our large sail and snorkel tours and our exciting zodiac tours for smaller groups.
Body Glove Dolphin Snorkel Sail


Body Glove SnorkelGo sailing with Body Glove Cruises - see playful Hawaii dolphins, and snorkel with brilliantly colored tropical fish and sea turtles on a snorkeling adventure at Pawai Bay, near Kona on the Big Island of Hawaii! The whole family will love the 15-foot waterslide, and the high-dive platform makes a big "splash" with the kids, as well as those who are kids at heart.
Fair Wind Kealakekua Bay Snorkel

Captain Cook Snorkel Slide down the Fair Wind II's water slide into the pristine waters of Kealakekua Bay, a marine sanctuary, and enjoy snorkeling or diving with 80-100 feet visibility! Everything you'll need for snorkeling is provided – masks, snorkels, fins, etc.
Hula Kai Kona Coast Snorkel


Hula Kai Snorkeling Kona HawaiiThis 5-hour cruise departs from Keauhou Bay and includes two unique snorkel destinations, snorkel gear, and instruction. Aquatic adventurers will be treated to a variety of marine life including Tropical Fish, beautiful coral reef formations, and if they decide to drop in for a visit, Hawaiian Green Sea Turtles, and our lovely Hawaiian Spinner Dolphins as well! The Hula Kai is a new 55′ Teknicraft Catamaran.
Sea Caves Snorkel and Kayak Adventure

Kayak the Sea CavesKayak along beautiful sea cliffs, over underwater lava tubes, into mysterious sea caves and go snorkeling in aqua waters filled with tropical reef fish! After traveling along sea cliffs adorned with interesting arches and blowholes, you'll kayak into a sea cave with pink walls and electric blue waters. Explore a protected, clear, calm cove for snorkeling and swimming.
Kohala Kayak & Snorkeling Adventure


Kohala KayakTake this guided kayak adventure above the beautiful coral gardens along the Big Island's South Kohala Coast and take a mid-trip snorkel to get a closer look. See the beautiful Coral Gardens of Puako on the Big Island of Hawaii! A fun filled 3 hour guided kayak trip along the South Kohala coastline. Discover the coral gardens of Puako Reef, a marine sanctuary, where green sea turtles feed among multicolored fish.
Sea Quest Ocean Rafting Adventure


Sea Quest Ocean Rafting AdventureJoin Sea Quest for a rafting adventure along the Kona Coast! Explore lava tubes and sea caves, and enjoy snorkeling at the Place of Refuge and Captain Cooks Landing! After snorkeling, you'll enjoy a breathtaking cruise along the Kona Coast taking in the spectacular coastline and exploring ancient lava tubes and sea caves.
Body Glove Whale Watching Cruise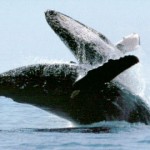 Glide along with these magnificent creatures and learn from a marine naturalist as you encounter wild dolphins, endangered sea turtles, manta rays and other marine mammals while underway. Keep an eye out for groups of humpback whales where they congregate in Hawaiian waters to breed, calve and nurse. In addition to sighting the humpbacks, you may also see sperm whales, false whales, pilot whales, spinner dolphins, along with many other playful and curious sea creates that call Hawaii home year round.
Blue Sea Cruises Dolphin / Whale Adventure


Start your day aboard the "M/V Makai", a 46-foot double deck power catamaran, for a morning of fun and exploration. Begin your tour by relaxing in cushioned comfort on the upper deck while enjoying a continental breakfast as you cruise the scenic Kona Coast. Keep an eye out for dolphins or, in the winter, humpback whales! This snorkel trip will take you to remote locations away from the crowds. Snorkel in the clear waters and explore the pristine reef, or play on the water trampoline.
Deep Sea Fishing


Kona Deep Sea FishingExplore Kona's world-famous fishing grounds aboard the Sea Wife II, and keep your catch! Without a doubt, this is the best sportfishing value on the Big Island. Share a trip or on an Exclusive Charter, the Captain and crew of Sea Wife Charters are friendly, experienced and will work hard to find that fish you are looking for! You can expect to catch Mahi Mahi, Ono, tuna, short nose spearfish, striped marlin or smaller blue marlin and much more.
Atlantis Submarine Adventure Kona

Atlantis Submarine AdventureDescend 100 feet to explore a 25-acre natural Hawaiian coral reef and its inhabitants aboard a 48-passenger submarine! Every dive is unique and you never know what you will see… beautiful, vibrant reef fish, eels, lobster… maybe even a turtle or a reef shark!
Capt. Beans' Sunset Dinner Cruise

captain bean cruise, KonaThe conch shell blows and hips begin to sway as you head out to sea on one of the largest double-hulled canoes in the world! Feast on delicious food, experience the hula and take in the gorgeous sunset while enjoying live Hawaiian and contemporary music.
Champagne Sunset Sail


Champagne Sunset CruiseEnd your day in Hawaii with a sunset cruise along the beautiful Kohala Coast. With departure from Waikoloa Beach, this romantic sail is perfect for those staying on the Kohala resort! Enjoy Pacific Rim style pupus (appetizers), exclusively prepared by an award winning local chef. Indulge yourself with a libation or iced champagne from the open bar as you watch the sun disappear into the tropical sea.
Land Activities
Kona Golf Courses


There are numerous world-class golf courses that you can play while on vacation to the Big Island.  Check out our discount tee times for golf courses in Kohala.  We offer tee times at the best Big Island Golf courses including: Big Island Country Club, Kona Country Club, Makalei Golf Club, Volcano, Waimea, and Waikoloa golf courses.  Make your reservations early to guarantee your preferred date and time - use our online reservation tool and save money now. 
Kilauea Twilight Volcano Adventure


The journey starts with the exploration of Kaumana Cave. This lava tube once carried molten rock from Mauna Loa's upper rift zones down to the ocean.  Next, you travel to the Volcanoes National Park where your guides shows you the current eruptive events and the summit caldera, steam vents, cinder fields, and native rainforests.  Finally, your guides will then take you to Kalapana to witness the awesome power of lava as it enters the ocean at sunset. Lava typically travels underground in tubes, emerging at the shoreline in spectacular displays of steam and molten rock.
Evening Volcano Explorer Kaphokine

Witness the lava flow of Hawaii's Kilauea volcano, by moonlight! There is nothing quite as spectacular as seeing Kilauea Volcano and its lava flows at night, and the incredible KapohoKine Adventures staff await to guide you on this unforgettable eco-adventure! Join the friendly staff of KapohoKine Adventures as they take you on a thrilling expedition to the world's most active volcano, Kilauea!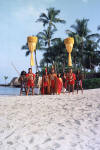 Island Breeze Luau
Held under the stars on the grounds of Kamehameha the Great's former estate, the Island Breeze Luau is a truly royal Hawaiian experience.  It has been rated the best luau on the Big Island by visitors, locals and travel writers!   The highlight of the evening is the spectacular Island Breeze Polynesian Revue. From the Fijian and Maori dances of war to the gracefulness of Hawaiian hula hands, they bring you and your family a fun-filled evening.
Royal Kona Luau


A breathtaking backdrop of a vibrant Hawaiian sky displays the Kona Coast's best sunsets and provides a spectacular background for the Royal Kona Resort Luau. The ocean front setting highlights the extraordinary energy and appeal of this dynamic and popular Polynesian show. Enjoy an evening of feasting, music and dance as we present a journey through the South Pacific's legends and lore in historic Kailua-Kona.
Gathering of the Kings Luau


Gathering of the Kings is a dynamic story of the Polynesian people filled with mystery, intrigue, courage, and hope. It depicts their journey across the Great Pacific to the lands they settled along the way, portraying a fresh recognition of their identity, heritage, and destiny, where cultural diversity is celebrated and embraced. It is their history coming alive through melodic lyrics, deep poetry, and enchanting dance, exhibiting a kaleidoscope of vibrant colors and rhythmic beats unique to the Pacific Islands. A new sound, capturing the best of both traditional and modern music and dance, draws the participant into a timeless place full of enchantment and energy.
Pololu Valley Kohala Wai Adventure


Explore the remote Pololu Valley area on the northern tip of the Big Island aboard a rugged off-road Pinzgauer 6×6 vehicle. Witness the life-giving and land-sculpting power of water, as you ramble through a changing landscape of rushing streams, towering ocean cliffs and cascading waterfalls. You'll even have time to kick off your shoes and take a dip in a cool mountain pool!


Waipio Valley Horseback Ride


Take a horseback ride in a lush tropical paradise with jungle trails, taro patches, magnificent waterfalls and historical and spiritual sites!  This 2 hour guided ride will take you deep into Waipio Valley, a wonderland of natural Hawaiian beauty. Enjoy responsive, well-trained, healthy horses. Your individual riding ability will be catered to. Waipio Valley is located about 72 miles from Kona, approximately a 2 hour drive. The valley is one of the most beautiful spots on the Big Island and well worth the trip!
Kohala Mountain Horseback Ride


Have a horseback riding adventure on historic Kahua Ranch with spectacular panoramic views of the mountain and coastline, cinder cones, ancient Hawaiian ruins and lush pastures!  Take an unforgettable journey onto a 12,000 acre working cattle and sheep ranch where the breathtaking beauty of historic North Kohala will unfold before your eyes. Enjoy superb riding conditions and responsive, well-trained, healthy horses. Your individual riding ability will be catered to. Experienced riders can enjoy cantering!
Big Island Helicopter Tours


Witness the picturesque beauty of the Kohala Mountains!  Climb up steep ocean cliffs and sink down into deep winding valleys such as Waimanu, Pololu and Waipio.  Witness the power of Kilauea Volcano and the glorious waterfalls of the Big Island, offering you a superior tour with friendly, knowledgeable and personal service.
Big Island Golf
There are numerous world-class golf courses that you can play while on vacation to the Big Island.  Check out our discount tee times for golf courses in Kohala.  We offer tee times at the best Big Island Golf courses including: Big Island Country Club, Kona Country Club, Makalei Golf Club, Volcano, and Waikoloa golf courses.  Make your reservations early to guarantee your preferred date and time - use our online reservation tool and save money now.
Big Island Spa - Mandara Body Consciousness

Indulge in an escape which offers you a spa experience you will never forget. Detoxify, purify and glow as you delve within the Mandara Body Consciousness. The Mandara Ritual begins as you are invited to choose the body polish and wrap which best suits your individual needs and desires. Soothing oils and finely polished grains, spices and sugars come together in a divine fusion of pure pleasure.
Hawaii Guided Tours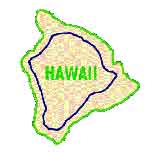 Hawaii Circle Island Tour: The 260-mile, full circle island tour of the Big Island encompasses scenic areas like Kealakekua Bay and the south coast coffee farms, the rolling hills of Parker Ranch in Waimea and the lush Hamakua Coast. At Hawaii Volcanoes National Park, visit Kilauea Iki Crater, the Volcano House Observatory, Jagger Museum, steam bluffs and Thurston Lava Tube. You'll also visit an orchid and anthurium nursery in Hilo and the Big Island Candy Factory. *A lunch stop is made at the Volcano House located in Hawaii Volcanoes National Park (lunch is not included in the price of this tour).
Big Island Volcano Adventure Tour: Enjoy an entire day of exploration, cruising in the comfort of luxury charter coaches to see the best of Hawaii's Big Island! Visit Volcanoes National Park, witness the wonder and power of world famous Kilauea, and experience enchanting Hilo, the island's charming bayfront community.  As you make your way, you will enjoy panoramic views from the comfort of spacious, deluxe "big window" Premier Mini Coaches on this highly personalized, scenic tour. Fully narrated by specially trained driver/guides, you will love this comprehensive tour of the Hilo (East) side of the Big Island, with more time spent at Hawaii Volcanoes National Park.
Big Island East Side Sightseeing Tour: Wild Orchid Tours takes you on a private journey like no other! With your own professional and expert guide, embark on this unforgettable, exclusive tour of East Hawaii's most precious gems!  Step back in time with a visit to Old Hilo town! Stroll its quaint streets as you peruse the merchandise at the local vintage shops, huge farmer's market, and cute nook and cranny cafes!  Continue up the breathtaking Hamakua Coastline to Hawaii Volcanoes National Park where you will witness nature's grandeur amid Hawaii's native forest, trails and lava flows! Your day will be filled to the brim with stops at an enchanting orchid farm, Mauna Loa's well-known Macadamia Nut Farm, volcanically heated pools, a pristine black sand beach, and even a winery for a chance to sample the island's finest blends!
Related Posts: