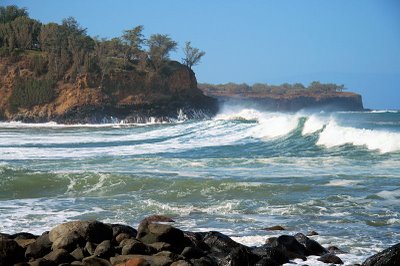 The following was a question emailed to us:
We are looking forward to the Kailua-Kona area. We have never been in early December or the middle of January. Just wondering what the weather would be at that time.
Thank You,
Ron & Miriam
————————-
Answer:
Ron and Miriam, your winter weather (Dec and Jan) is mild and still extremely enjoyable. Daytime temperatures rise into the 80s and at night drop into the 60s. Surface water temps are in the mid to high 70s.
Take caution, in the winter the western shores (Kona) can be rough with ocean swells making diving conditions less enjoyable - especially late in the day.
If you will be traveling to Waimea or Volcano, both are at higher elevations and can be cold and rainy this time of year - pack at least a fleece and rain coat.
Beachgoing in Kona is still excellent in the Winter - sunny skies will dominate. For more details check out our Big Island climate page and our Big Island weather page.
Related Posts: