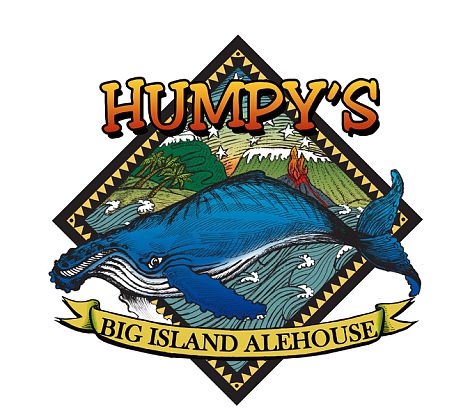 Big Island Nightlife?
Before I packed up and moved out here, I was a tourist looking for cool things to do on the island for a week. Mostly I looked for active, outdoor adventures, but I was also faced with the all-too-common question: What is there to do around here at night? On the first night of my first week on the Big Island, I went to Huggo's On The Rocks. I went to Huggo's because, as a bartender, I know the bartender at the obvious hoppin' joint can tell me the bar I really want to be at.
After one drink, I politely asked the pretty blonde behind the bar just that. "Well, we usually go over to Humpy's when we get off," she told me. Conveniently, Humpy's turned out to be just across Ali'I Drive in Coconut Grove. I had no idea it would end up being the bar I go to after I get off work now.
Kailua Bay Sunset
Humpy's Big Island Alehouse sits at a prime spot right in town on Kailua Bay with a breathtaking view, especially at sunset. They offer Aloha seating at large tables downstairs, and more private, restaurant-style dining upstairs. Be sure to get there early if you want one of the best sunset views for dinner. By day, they offer great eats made with fresh caught seafood, Big Island Beef, and local produce coupled with a killer 3-6pm Happy Hour: $2 off everything. EVERYTHING!
I usually end up getting a fresh fish sandwich or the calamari, but both the burgers and nachos are killer when I'm in the mood for 'em. The best part is that they keep the first two pages of their menu going until midnight, so it's the perfect spot for a late dinner or after-hours pupus and drinks.
You can wash down whatever delicious dish you pick with any one of the bar's 36 craft brews on tap. Honestly, the long line of taps is what made me keep coming back night after night despite the grueling, early, and adventurous days.
Each night I told myself I would just go to try a couple more of the awesome beers there, but inevitably heard the dreaded last call more often than not. This is likely because, as written on the top of their website and the front of their menu, Humpy's Big Island Alehouse is made "For Beer Lovers, By Beer Lovers."
Beer & Music Lovers
It wasn't until Thursday on my vacation that I ventured upstairs. I was too enthralled with the beer selection, on point service, and lovable regulars to even dream of an upstairs. Little did I know, Thursday night at Humpy's is Open Mic Night. Remember I mentioned I'm a bartender? Well, I used to bartend an open mic. Before that, I used to play that open mic every week. I love open mic nights. I've traveled across the United States playing open mics, and this one was good enough to help sway my decision to move here.The Big Island is home to some serious talent, and you never know who might pop up to play. Since living in town, I've discovered the truth in the saying, "There's always something going on at Humpy's."
Friday nights they feature a guest DJ, and every Saturday night a solid rock and roll bar band takes the stage. Humpy's truly is the place that gives budding local talent a showcase on this side of the island. Tuesday hosts quiz night, a staple bar event. The crowd might be largely local, but, as the GM told me, "Anybody can play to win gift certificates, t-shirts, and all kinds of Humpy's swag." Many visitors to the island have used their trivia riches to cover, or at least help cover, their tabs. Wednesday night features Humpy's house band, of much local fame, Leche De Tigre. Sunday and Monday night might be reserved for enjoying a bar peacefully, as they should be, but by day they rage on in football season.
Are you Ready for some Football?
Football Season is a funny time in bars on the Big Island because of the time difference. Most Sunday games start at 7am with Thursday and Monday games coming on in the afternoon. Catching live NFL at 7am in a bar is truly Hawaiian experience you don't want to miss. Humpy's has tons of TVs and the NFL Package to please us demanding football fans. I can't wait for Humpy's Monday Night Football Quarterback Challenge coming up soon. The staff sets up goals in a volleyball court just off the patio for patrons to pass to for prizes.
You can expect to be entertained even when there isn't a game going though. Humpy's runs surfing and snowboarding videos coupled with classic music videos when there's nothing worthwhile on TV, and the bartenders are sure to keep you smiling and laughing. I already can't count the number of times I've smiled and told someone, "Man, I haven't heard this song in ages."
Humpy's Big Island Alehouse is absolutely my go to in town for great food and drinks at all times of day and night. Whether I'm just off work, or going out for the night, they never disappoint. I'm still friends with a number of the folks I met there in my first week visiting the island, and have met around half the people I know there since I've been living here. It's likely that you will meet lasting friends if you spend enough time at this gem too. Humpy's is absolutely not to be missed on a visit to the Big Island whether you're staying in Kona or just visiting town for the day.
Related Posts: