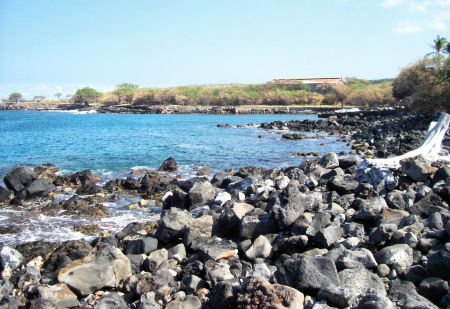 Mahukona is a small exposed bay located about 10 miles north of Kawaihae harbor in the North Kohala District.  Mahukona is an abandoned port, once the main port for the shipping of Kohala Sugar.  Today, the clear waters offers a nice SCUBA diving site and an area to launch small boats.  The underwater visibility is excellent; there is a vibrant coral reef and abundant marine life and a shipwreck to explore.  Make sure you check the water conditions prior to entering - on rough sea days, the waters can be unsafe and there can be strong currents.  On calm days, it is very enjoyable.
There is no sandy beach here, and the shore is dominated by rocks and the wharf.  However, this park is scenic, with fantastic views of the island of Maui - a mere 30 miles away.  If the weather is clear you can see Maui and the Haleakala volcano.
This park offers water activities such as swimming, snorkeling and boating, as well as camping (by permit only).  Facilities include barbeque pits, bathrooms, and showers.
Directions: Take Highway 270 north from Kawaihae. Take the road to the ocean between Mile Markers #14 and 15.  Located in the North Kohala District.  View map.
Nearby Beaches: Lakapahi State Park.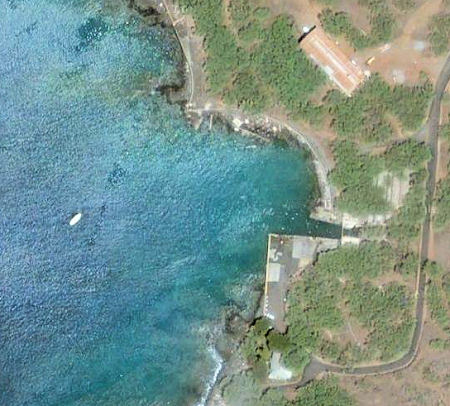 Related Posts: